11/22/2018
Corn Oil Extraction Plant
Introduction to Corn Oil Extraction Plant

Corn oil extraction plant extracts corn germ from corn and produces corn germ oil by solvent extraction method. The corn oil production line includes corn germ extraction process, corn germ pretreatment and prepressing process, corn germ cake solvent extraction process and crude corn germ oil refining process. Corn oil extraction plant is suitable for large-scale corn oil production. Adopt prepressing extraction technology, this corn oil plant has a large capacity and short extraction time. The crude oil obtained has few impurities, shallow color, and high quality. For small and medium scale production, corn oil processing plant by the pressing method is provided.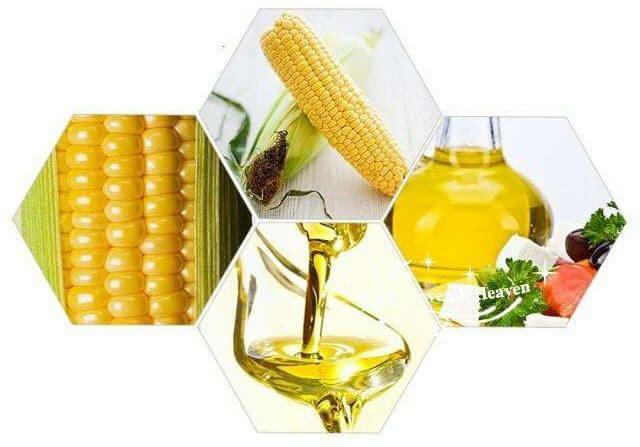 1. We can provide corn oil plant with different capacity according to your requirement.
2. Optional corn germ extraction line provides equipment with advanced design.
3. Corn oil extraction plant adopts prepressing extraction technology, the crude oil obtained has high quality.
4. Corn oil production line adopts negative evaporation technology, which helps saving energy, improving oil quality and ensuring safe operation.
5. Rational design of corn oil refinery helps shorten the dewaxing time and increase capacity.

The Process of Corn Oil Production Line

1.Dry Method
The dry method extracts corn germ mechanically without moisture adjusting. This method has a simple process, low power consumption and no pollution. It is mainly used for producing corn flour.
2. Wet Method
Wet method is used in starch industry. The cleaned corn is soaked in sulfurous acid solution and then crushed. Adopt hydrocyclone the corn germ is separated. The corn germ has high moisture content and is dried before storage. This method has high efficiency of 85%-95%and high corn germ purity above 70%.
3. Half-wet Method
Half-wet method is suitable for fermentation industry. The cleaned corn is moistened and crushed. Adopt winnowing equipment, the bran is separated. Adopt gravity separator, the endosperm is separated from the mixture of corn germ and endosperm. The mixture enters the roller-crushing mill. The germ is flattened while the endosperm is crushed. Then by using plansifter, the germ and endosperm are separated. The corn germ is dried by pipe bundle drier and then enters the oil pressing workshop in the corn oil plant. High efficiency above 85%, low power consumption, no pollution, low cost.