05/07/2019
Why An Olive Oil Skin Care Routine Is Good For You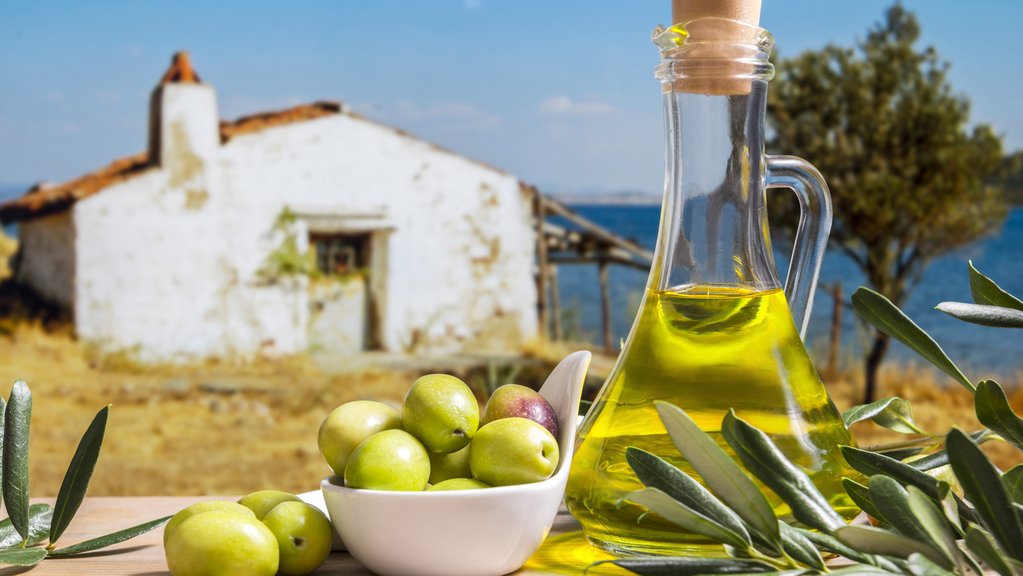 Here's a hot tip from the original beauty icon, Cleopatra: Make olive oil a central part of your skincare routine.
Well before the insights of modern science, the Queen of the Nile knew bathing with olive oil would give her softer, brighter skin. Now, centuries later, research backs up Cleopatra's beauty philosophy and presents additional benefits not even Cleo saw coming.
If you have any doubts about whether olive oil can be nearly as good on your skin as it is on a salad, consider these perks.
A Natural Skin Moisturizer
Everybody loves to feel soft and smooth, but dry skin sufferers especially will fall in love with the moisturizing properties of olive oil. This ancient oil contains squalene, a particularly heavy emollient that locks moisture into your skin and softens dry patches.
Oleic acid is another featured player in olive oil. This fatty acid is a rockstar when it comes to skin care. The moisturizing properties in oleic acid can combat dry skin, dandruff, and even eczema and psoriasis.
Antioxidants to Protect and Preserve Your Skin
There are no escaping free radicals in the modern world. Between air pollution, pesticides, and hard-to-resist fried foods, our bodies are in constant contact with these reckless atoms. That's why antioxidant-rich olive oil is so essential to the modern skincare routine. Olive oil battles the effects of free radicals, ultimately protecting your skin from premature aging and possibly even cancer-causing cells brought on by sun exposure.
Olive Oil's Rich Vitamin Content
Olive oil is loaded with skin-enriching vitamins. Vitamin A is known for treating acne and stimulating cell production. (Translation: It makes your skin look younger.) Vitamin K is responsible for healing—from managing bruises and swelling to helping reduce the appearance of spider veins and stretch marks. And of course, Vitamin E is a classic go-to for skin health. As a "free radical scavenger," this vitamin helps heal skin damage and reduce brown spots.
Natural Antibacterial Properties for Skin Health
Olive oil wasn't only essential to ancient beauty routines. Medical practitioners—including Hippocrates himself—regularly used the oil to treat wounds and diseases. And it's no wonder. Aside from the aforementioned benefits of antioxidants, vitamins, and skin repair, olive oil also features powerful antibacterial properties. That is to say, our new favorite oil can battle a range of bacterial infections, from acne to foot ulcers.
With all these health and beauty perks, you may be ready to douse yourself in olive oil. Before you do that, there's one more thing you should know.
Because olive oil is heavy oil, the way you use it affects your ability to reap the benefits. When you apply a substantial amount of the oil directly to your skin, you risk clogging your pores and trapping bacteria rather than vanquishing it.
To truly get the most out of Cleopatra's not-so-secret beauty ingredient, choose natural and organic skin care products formulated to enhance the pampering properties of olive oil without suffocating your skin.