05/28/2019
Daily CME Soy Complex Price Outlook and Strategy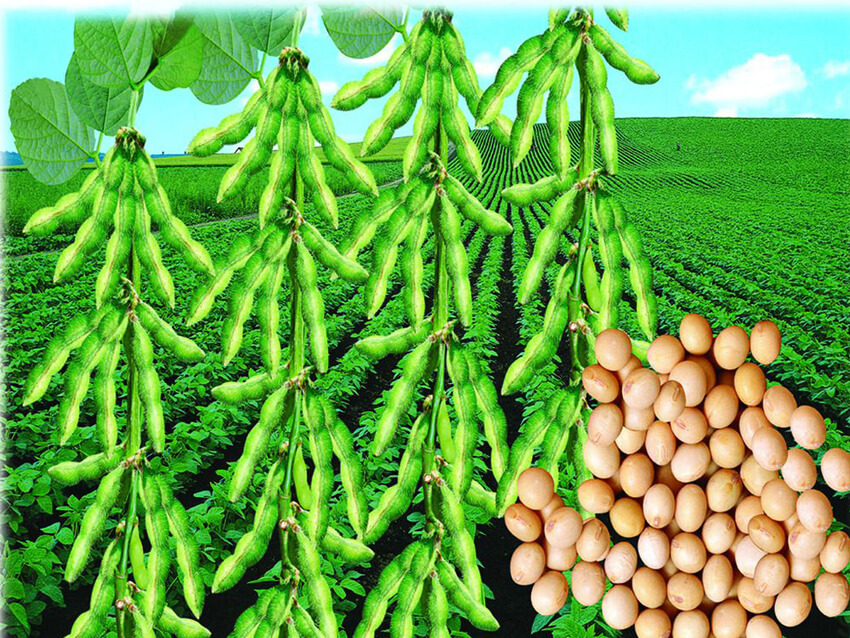 CME Soybean and Meal futures remained under pressure amid progressive succumbed to harvest pressure, but Soy oil futures borrowed external support from fresh gains in crude oil conjunction with Fed stimulus led risk appetite across broad commodities.
It is to be noted that the US might have harvested around 10% of the overall crop as last week weather was congenial for progressive harvesting across main regions. Further, upcoming crop condition report might reveal as 45% of the crop under leaves dropping stage and 10% of the area already harvested.
Policy supporting from Fed and ECB Marginal is positive, but progressive harvesting restricted buying at higher prices Marginal Bearish. Overall, it is marginal bearish.
Soy Bean Nov'12 Futures (Cents/Bushel)

Soybean price is upon staying below 1780, likely to re-test July' 12 swing high. On the higher side, the level of 1800 cents which is earlier swing highs shall act as strong resistance to keep the prices on a subdued note. On the downside the July 12 swing high of 1691 cents could act as immediate support followed by earlier swing high of 1650 cents stands as a good support to keep the prices on the firm note.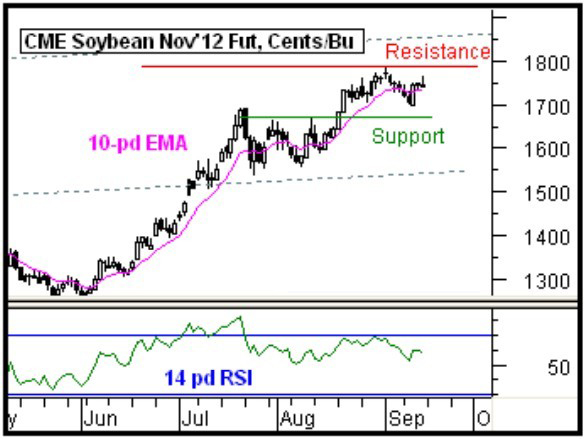 Soy Meal Dec'12 Futures (USD/Short Ton)

Soy meal a price is upon staying below USD 540, likely to trade on sideways to weak note. On the downside USD 509 followed by USD 503 could act as support levels and an early fall through the latter shall negate expected bullish momentum and renew further weakness.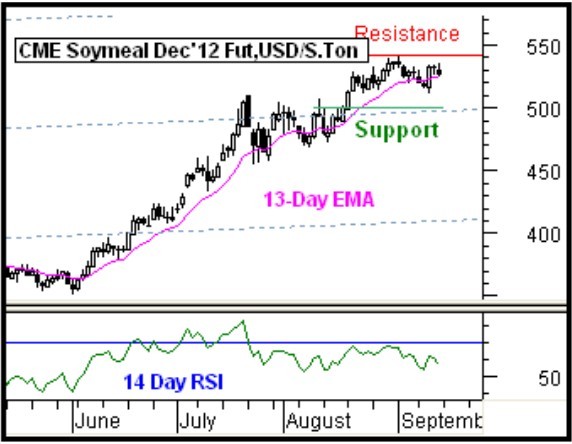 Soy Oil Dec'12 Futures (Cents/lbs.)

The short-term weak momentum stands to keep prices subdued. Any gains shall find the stiff resistance below 58 cents. Prices are likely to stay below 58 cents and trade on a sideways to negative bias towards 55.50 cents in the coming 3-5 sessions. Traders may exit the existing short position of 56.70 cents near 56.55 cents and wait for better selling levels towards 57.50 cents.  A test of the same shall invite renewed buying for a rebound.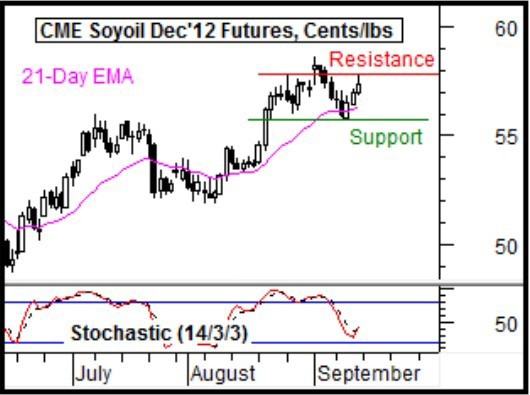 HDC, specializes in manufacturing automatic hydraulic oil press and screw oil press as well as relevant auxiliary equipments, we have many years of production experience in this line. We will not only offer you top-ranking, economic oil press but most attentive service.