Here I will mainly talk about our palm kernel oil refinery plant in detail. Palm kernel oil refinery process enjoys the same technology with other common oil refinery because the ingredients of palm kernel oil has little difference with other oil. Our engineer can help you design palm kernel oil refinery process workshop based on your requirement.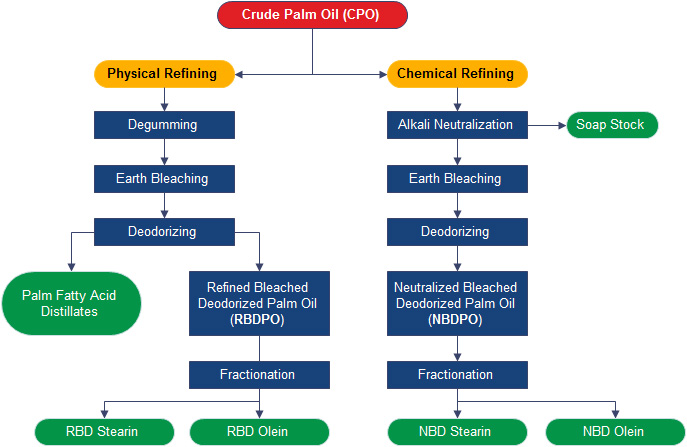 How Refinery Plant Works?
After pressing process, there are many impurities in the

crude palm kernel oil

, which might have bad influence on the oil's sensory and edible qualities. Therefore, it is necessary to refine the crude oil. The crude palm kernel oil are processed through three refining stages, namely degumming, bleaching and deodourising.
In degumming, the gum and fatty acid in crude palm oil and crude palm kernel oil are separated together with other impurities such as trace minerals, copper and iron by the application of phosphoric acid.
In bleaching, the oil is mixed with bleaching earth (bentonite calcium) in a vacuum room to remove impurities and colour pigments in the palm oil.
In deodourising, the odour and taste of the oil are removed when the oil is steamed at high temperatures of between 240°C to 260°C and then cooled to room temperature.