What are the types of oil presses?
There are two main types of oil presses on the market:
One is a screw press, the other is a hydraulic press.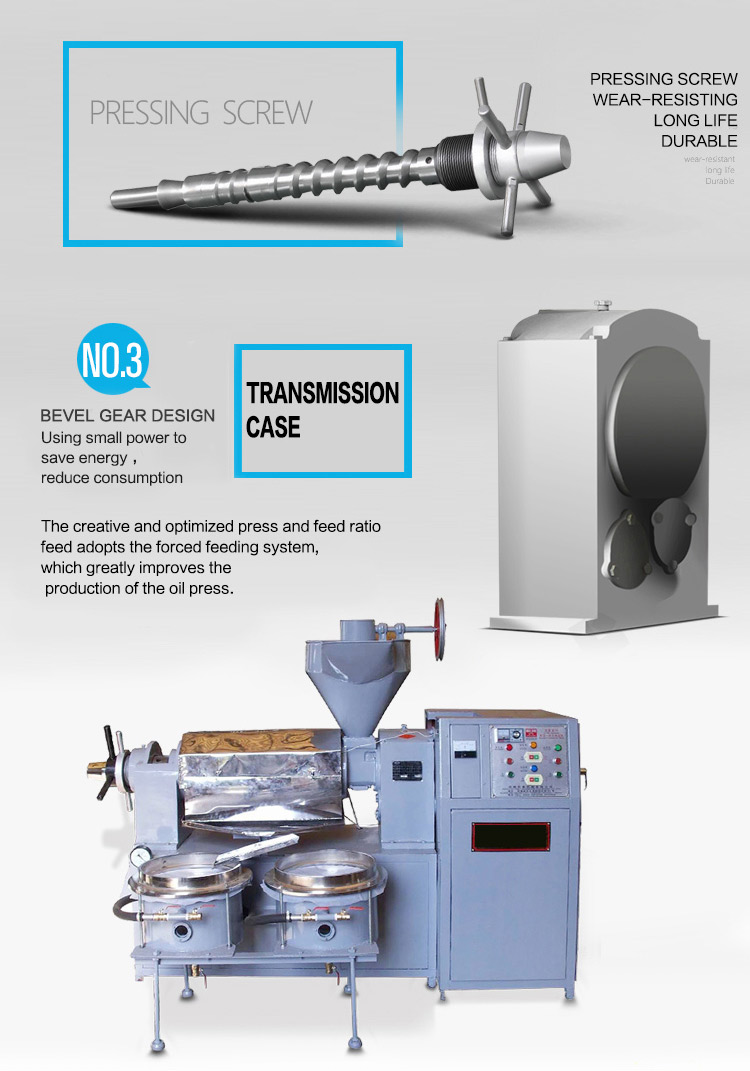 Screw presses can squeeze a variety of materials, such as peanuts and soybeans. Hydraulic oil presses mainly squeeze sesame seeds, etc. Each has its own unique characteristics. Oil presses are generally divided into peanut oil presses, rapeseed oil presses, and so on. These civilian oil presses are usually used in home workshops. They can be widely used for the extraction of soybeans, peanuts, rapeseed, cottonseed, sesame oil and other vegetable oils. Large production capacity, high oil yield, low energy consumption, novel and beautiful structure, and mobile operation. Both Suitable for small and medium-sized petroleum processing plants, and most suitable for rural material processing.
Small hydraulic press is mainly used in a single family. This product is a hydraulic automatic hydraulic press, with low output, but simple and convenient. The main products are vacuum press and screw press. There are also screw presses for cold pressing. The price is relatively low, but The oil output rate is not high. Just like the automatic screw press day after day, vacuum filtration, automatic temperature control function. The refined oil quality is good. The taste is fragrant, and the oil output rate is still high. Mainly used for processing in rural areas. Or use a small hydraulic machine for on-site processing in the urban area, so it seems that the production is more transparent and the customers are more assured. It is very suitable for business. Now many areas are operating in this mode, and the profits are considerable.