Disc Huller

Hot Selling Peanut Dehuller Model GCBK127
We're here to help:
Easy ways to get the answers you need.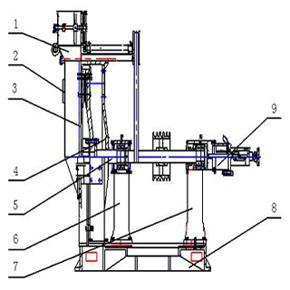 Model GCBK71/91
1.Feeding Hopper & base
2. Feeding Leader & front cover
3. Disc
4.Behind Cover
5.Main shaft
6. Front Bearing Supporter
7. Behind Bearing Supporter
8.Base
9.Adjusting System
Hot Selling Peanut Dehuller Model GCBK127
This peanut dehulling machine is the biggest model, it has higher production capacity and efficiency compared with other models, this is realized by adding stirring wheel between the fixed disc and moving disc (the working area is increased). It has the higher capacity with the power consumption reduced to 7.4W/T material.
Disc Huller
The simple processing of oil pretreatment includes pressing, high temperature pressing, cold pressing (less than 70 degrees) etc.

● Formal oil pressing can adopt one time or twice pressing of oilseeds. It is applicable for low capacity required oil processing oil plant.
● High capacity oilseeds pretreatment and oil pressing equipped with oil extraction treatment, is used in high capacity and large-scale oil pressing plant, or high oil content oilseeds processing plant.
● Oil prepressing can get up 70% oil fat of embryo, and residual oil inside pre-pressed cake can be extracted by organic solvent.
We assure the most precise design, high quality Disc Huller, mature project installation, and perfect after sale services.